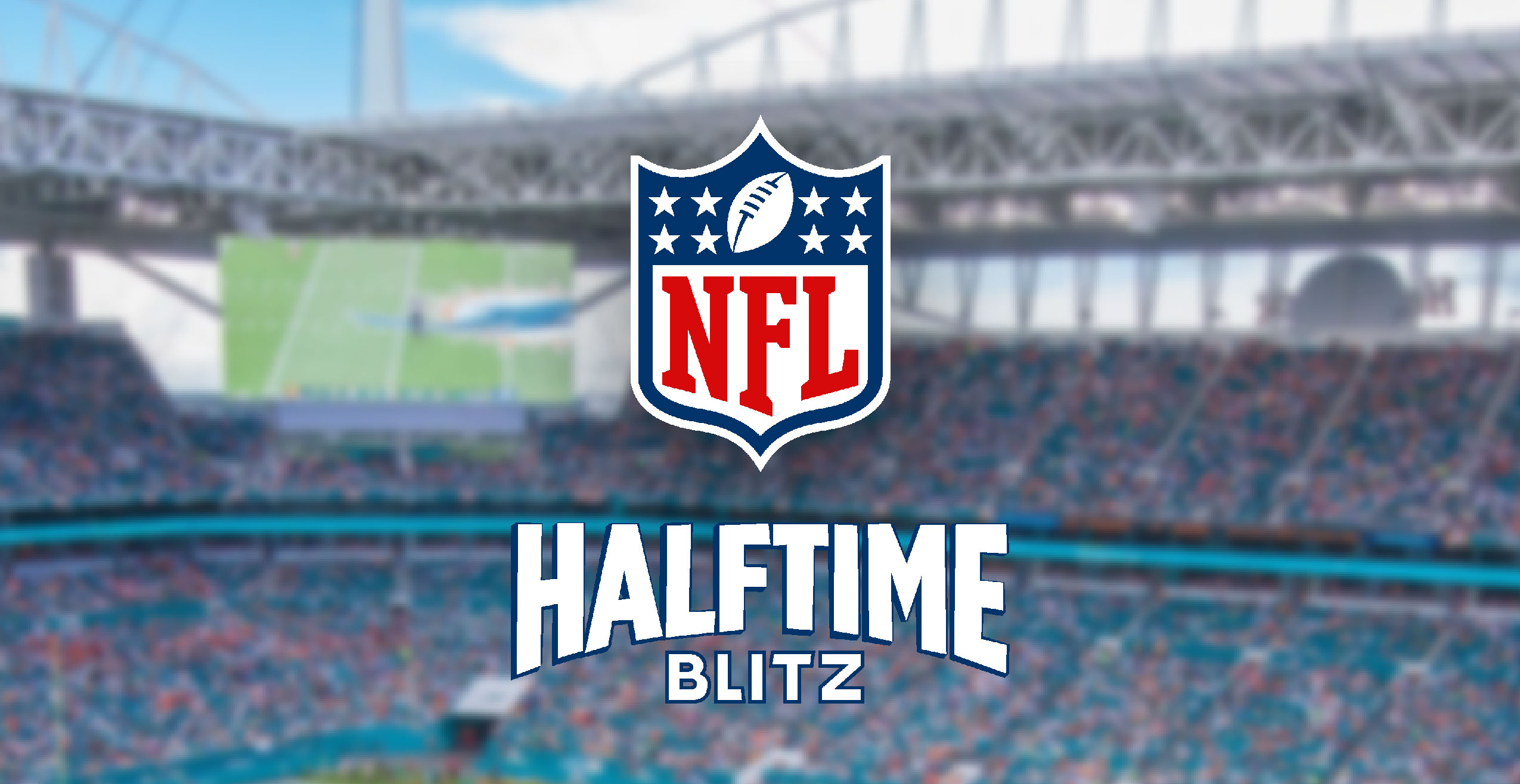 NFL Halftime Blitz
A downloadable game for Windows and macOS
NFL Halftime Blitz is a mad dash through the concession stands of Super Bowl 2020. When the game begins, you're assigned four random snacks to go find. Push your way through the crowd to get those snacks and get back to your seat before time is up!
This game was produced as part of the Verizon 5G NFL Gaming Challenge, a weekend game jam in collaboration with Verizon, the NFL, and Playcrafting. Although this entry did not win the grand prize, we're all very proud of our work!
Find our more about the contest here.

CONTROLS
Movement is automatic
Click a direction to change your rotation (or hold the mouse in the direction you want to run)
Double tap OR right click to charge through the crowd
Pick up snacks by walking near them
Return to your seat once you have everything on your list!
TEAM
Frank DiCola, Artist and Team Lead (yoshgunn.itch.io)

Brian Intile, Developer (gman8r.itch.io)

Nicolas Morales, Developer (cookiegames.itch.io)

Noah Kellman, Composer (noahkellman.com)